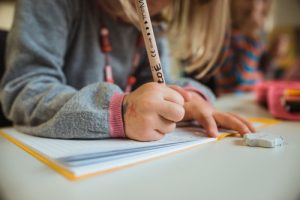 The COVID restrictions have left many parents with only outdoor activities to engage in learning, play, and social interaction for kids. For kids that started the school year doing school remotely, they could at least get outside periodically throughout the day. The colder days will be soon upon us, and when they do, parents will have to get creative in finding ways to encourage learning and have fun indoors.
People being inside and in close contact with one another brings additional challenges this year. Parents have to be smart about how they find ways of engaging with children who are desperate for intellectual stimulation and creative play. We have a few ideas we think will help with even the most stubborn toddlers who resist trying something new.
Encourage Learning And Have Fun Indoors With Everyday Items
Some of the most ordinary items around your house can be used to help with creative play and education for some of your youngest family members. Things like empty paper towel rolls or toilet paper rolls can be transformed into imaginary toys like rocket ships and robots with some imagination, glue, and crayons.
Instead of recycling your empty paper rolls, save them for crafts and educational tools. You can teach fractions to your elementary age children by cutting paper towel rolls.
One whole is one paper towel roll. Demonstrate 1/2 or 1/3 by cutting the paper towel roll in half or thirds. Children learn best with hands-on learning. You can even use these tools to enhance what your elementary school child is learning online.
Cardboard boxes are also great ways to encourage learning and have fun indoors. What kid doesn't have a great time decorating a box into something like a car or a plane? Crayons, construction paper, and markers make cardboard boxes fun for hours. If you want some time to yourself, get out the coloring stuff and hand your kids a plain cardboard box and ask them to make into something they can play with. Most grocery stores will be happy to give you some cardboard boxes if you don't have any handy at home.
Help Young Kids Learn Online While Their Siblings Do Remote Learning
Young children can feel left out when their older siblings are online doing remote learning. You can find "school" for your younger ones but using some free resources online that encourage learning for pre-school age children.
Download papers to learn numbers and letters
Web-based resources for Preschoolers
Behavior-based learning for children
If you want to encourage learning and have fun indoors, there are lots of places you can find to engage your children, depending on what your goals are. Pinterest has lots of ideas for early childhood education and just fun things you can try to keep your kids occupied when they have to be inside.
You can play your own games just by sitting at the table in your kitchen. Have young children count kitchen cabinet doors or tell you what color everything is in the living room. Kids light up when you ask them to expand their minds. Positive reinforcement from parents inspires kids to try new things and learn new skills.
The Daily Grind Of Parenting When You Have To Be Inside
It's one thing to be home with your kids all day when you can take a walk to the store or go to the park. It's another when you are all hunkered down for the winter and need to stay off each other's nerves. Find some resources for yourself when the stress of being inside with your kids feels like too much.
Mental health is a real thing. Getting help when you need it is key to everyone at home being healthy and safe. There are resources you can take advantage of if you need to reach out to someone for help. The answers are usually a phone call away. Don't hesitate to say, "I'm not okay," if you aren't.
Out of ideas and search for more creative parenting skills you can implement? ABC Women's Center has a comprehensive Parenting class you can take advantage of for free at our center. Mom's learn new skills for creative play and positive parenting techniques that will last for a lifetime. If you'd like to find out more about how ABC Women's Center can get you on the right road to confident parenting, contact our center today.
Hang in there, Parents. Spring will be here before you know it. In the meantime, the name of the game is to encourage learning and have fun indoors.