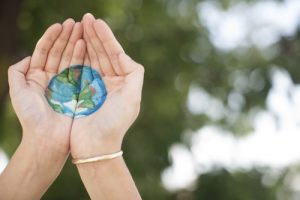 There is some exciting news brewing about the fight for life and the supreme court here in the U.S. Of course, the fact that overturning Roe V. Wade is an opportunity at all is enough to celebrate. But there is plenty to be concerned about if you look at the global Pro-Life fight and what other countries are doing that we should consider with serious caution. We cannot underestimate the power of the pro-abortion movement but at home and abroad. Just as we fight on, they are working tirelessly to undo every win we get, and they have a lot of deep pockets funding their efforts. 
The possibility of Roe V. Wade being eradicated from United States law would be monumental. But it also wouldn't mean that abortion is automatically outlawed everywhere in the U.S. The states would still be free to determine their own course. Although, the abolishment of Roe V. Wade would seriously dampen their efforts and strengthen the Pro-Life resolve. What is going on overseas that we should give thought to, and how should that information shape our strategy in the fight for life? 
The Global Pro-Life Fight Is Complex And Conflicting
The good news with the Pro-Life movement in America is that we only have one country to consider. The bad news with the global pro-life fight is that with every country comes a new set of laws, and those laws can shape or direct how other neighboring countries steer their abortion laws. How do those decisions in other countries affect the fight for life in the United States? For one, the pro-abortion movement in America pays close attention to what they can accomplish in other countries to see how they can be introduced and implemented here.
There are so many countries to consider, all ranging from very limited legal abortion laws to throwing the door widely open for those who would consider one. This makes understanding what the global public would consider acceptable from a moral perspective on abortion a bit more challenging.
We must open our eyes to the reality that the world shapes the American point of view, not the other way around. Accepting this helps us be more cautious as to what we are really fighting against. For one, it is completely illegal in Britain to do anything outside of an abortion clinic to help women choose life. While American Pro-lifers are increasingly more hampered in their efforts, the outright illegalization of occupying space outside of an abortion clinic to offer help is not illegal yet. Since this law in Britain exists, we must consider that the pro-abortion movement in the U.S. is trying to do the same here. They are already successful in some states in determining where a group of Pro-lifers can stand to offer help. We must consider all possibilities.
The Pro-life Fight Is Nowhere Near Over Here
With the conversation of Roe V. Wade being overturned, it is not nearly time for a round of high fives in the Pro-Life movement. Anything can happen. We still need to get up every day and determine how we will win the ground game of helping choose life for their unborn children instead of death. That is where most of this battle is won or lost anyway.
Pregnancy resource centers all around America are struggling with staying afloat financially as we come out of the pandemic. In-person fundraising events, which were so vital to pregnancy resource centers surviving, have been non-existent for nearly two years. With no in-person fundraising, pregnancy resource centers in America and globally are struggling to stay open and fund the programs they make available to women who are choosing life. 
No matter what goes on at the Supreme Court in the U.S., we still must war on locally. The needs women have in the fight for life didn't stop because we had a pandemic to deal with. Your commitment to life must include monetary giving for those who are making a choice you want them to make. Will you consider giving to a local pregnancy resource center like ABC Women's Center so we can be there for the next mother who chooses life for her unborn baby? We pay attention to the global pro-life fight to understand what could come next here, but we give to help the wins are seeing here in America.