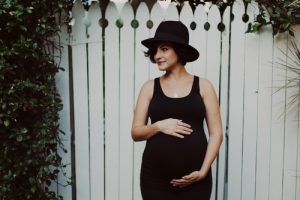 When faced with an unplanned pregnancy, coming to terms with the fact that you have to start telling the people closest to you that you are pregnant can be overwhelming. Many are still trying to coming to grips with the news themselves, never mind help someone else get it. One hundred percent of the women facing an unplanned pregnancy were not planning on becoming mothers at this stage of their lives. It's the sudden interruption of life as usual that gets them all. But no one is ever pregnant alone. Chances are, the father of your baby wasn't looking to be a dad right now either. These realities are hard to swallow, causing many women facing unplanned pregnancies to delay telling the people closest to them. Telling your unsuspecting loved ones that you want to parent your child is anxiety-producing. Many of us who have walked that road pre-supposed what our loved ones would say. How do you be confident in your decision to parent your unborn child when you anticipate friction with the people impacted by your choice?
One thing is for sure, you never really know how someone will react ahead of time. You can guess what they would say, you can play the different scenarios out in your mind, but until you say it and let it hang in the air until they take your news in, you'll never be sure of what they will say. Plenty of women who have faced unplanned pregnancies were stunned by how well their loved ones took the news. Trying to figure out how someone will react will not help you be confident in your decision to parent your unborn child. Putting it off will make you more anxious and arouse suspicion from your family members about what is going on with you.
Being Confident In Your Decision To Parent Takes Planning
Women feel more confident when they know what the plan for success is. Trying to explain to someone why you want to parent your unborn child when the only answer to your questions is, "I don't know" isn't going to help you or them feel better. Having a plan for success will help you feel more confident in your decision to parent and help your loved ones understand that you have thought this through.
There are considerations to take into account when you are planning how to parent your unborn child. What are your options for housing? Can you live in the place where you are now? What can you do to secure safe housing for yourself and your child if you can't? Don't panic if you don't feel good about where you live now. There are options for homeless women or in unsafe homes for a baby to live in.
How will you support yourself and your baby? That plan may include state and non-profit services. You don't have to feel ashamed about that. Your plans to include help from agencies designed to help you be confident in your decision to parent your unborn child means you are making the right choices, so you both have what you need to be healthy and safe. 
After The Planning Comes Time For Conversations
Once you have your plan in place, now it is time for talking to those who need to know you are expecting. This may be the hardest part of all, but having a plan will help you be confident in your conversations with others. Your plans may have to include parenting without the baby's father. This is a challenging reality that some women must face. Sometimes the baby's father reacts negatively to the pregnancy only to have a change of heart once the news settles with him. Even so, your ability to parent this child is not less diminished if he doesn't want to participate. This is about you being confident in your decision to parent your unborn child. Acceptance of this decision from other people is not necessary to carry out your plan. 
Getting The Help You Need For Planning And Confidence
You don't have to plan out how to parent your unborn child alone. You can have trusted allies around you who have walked this road before. The men and women who work at pregnancy care centers have a lot of experience helping women obtain the help they need to parent their unborn children. They also will help with gaining confidence in discussing your plans with your loved ones. If you would like help being confident in your decision to parent your unborn child, contact us today to set up a time to talk.