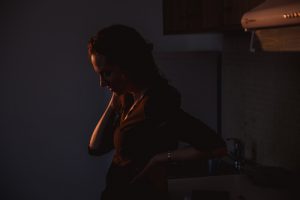 Being a parent is a wonderful experience. It is also a challenging one. For parents who are in it full-time and those who are single, it comes with extra effort. At times, being a parent can feel overwhelming. When you are working while parenting, those long days at work to come home to excited kids eagerly awaiting your time and attention can feel like a lot. Being a tired parent does not mean you have to be a mentally absent one.
There are times when parents need a moment of refreshment. Trying to do too much and also show up for your children is not usually going to go well. As adults, we tend to over schedule, under care for ourselves, and not admit when we need rest. Parents have to add a little extra to that last sentence. Kids need a lot. They also need more than just our leftovers. If that makes you feel a little guilty, take heart that most parents feel that way. Being a tired parent does not mean you have to walk around with guilt on your shoulders too.
A Tired Parent Needs To Plan To Be Available For Their Kids
Making sure you are both physically and mentally available for your children takes purposeful planning. Trying to rally what is left of the day to give to our kids is frustrating for everyone involved. Since we know our kids take up a lot of our time, and rightfully so, we need to plan to be available to them. Like everything else in our lives, we need to schedule the time to make sure we are giving them our best.
There are a few ways that tired parents plan to be available for their kids. The first one is planning to be there for yourself first. Many a tired parent is that way because they spend too much time pouring into everyone and everything else and not into themselves. A tired parent who does to first take care of themselves is a frustrated and resentful one. What does it mean to take care of yourself first? That varies by person, but here are a few things to get the ideas going.
Pray in the morning
Commit to spiritual growth
Exercise regularly
Get enough sleep
Focus on nutrition
Showing up for you will help you show up for your kids one hundred times faster than trying to give them what you do not have. If you want to be available to your kids, you have to have something to give. Make sure you are filling yourself up before you try to pour into someone else. That starts with taking better care of yourself, physically and spiritually.
Sometimes We Feel Tired Because Of Emotional Stress
Emotional stress is draining. A mom or dad who is feeling emotional stress will bring the whole house down. Life comes with challenges. We know that. The trick is to not unwittingly add to the stress that being a parent and a human in this world brings. Some things to consider in bringing more peace in your life are often relational. Who we allow in our lives and what we do about it matter more than you might think in you being available for your kids. A tired parent might be tired because relationships in their lives are taking too much energy away from their kids.
For married parents, focusing on getting and maintaining a healthy marriage is everything in being available, and an example for your children. Volatile marriages create an emotionally unstable home environment for you and your kids. Emotional upheaval in marriage also saps time away from your children. So much damage is caused in the home by not purposefully focusing on a good marriage. How do you fix it?
Work with a pastor on issues in the marriage
Pray for your spouse daily
Understand the healing power of forgiveness and repentance
Get professional counseling when necessary
Deal with substance abuse issues without compromise
For single parents, the idea of maintaining healthy relationships and letting go of the ones that are not becoming ever more so. Single parents who date need to be mindful of the kinds of people they let into their lives. A relationship that does not respect the importance of your role as a parent has to go. Your children come first, no matter who does not seem to understand that. A healthy relationship should encourage you in your role as a parent, not become jealous or greedy for your time.
Sometimes unhealthy relationships that make for a tired parent are not romantic. Friendships that require too much emotional time and energy must be released as well. Your kids are the most important people you will ever have a relationship with. Anyone who does not understand or respect that should not be allowed to interfere with your desire to be a good parent.
Where To Find Guidance On Parenting And Parental Stress
Sometimes some good advice and godly direction are all we need to find peace in this world. Being a tired parent does not have to be a permanent assignment. If you follow these suggestions and seek help where necessary on being a good parent, you will find parenting a much more rewarding experience. ABC Women's Center offers parenting courses for any parent who needs better techniques and direction. Contact us today to find out more about our parenting classes and let go of being a tired parent for good.