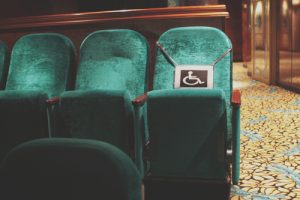 No mother wants to be told the child she is carrying will be likely be born with a disability. When we envision parenthood, we are not typically lulled by scenarios of children in wheelchairs or intellectual challenges. For many parents, this is reality. This week is the 31st anniversary of the ADA. Our sitting president is committing to recommit to the ADA to make America ever more accessible to everyone. What about a baby with disabilities? The decision to choose life for a baby with disabilities gets harder by the day. With so many doctors encouraging parents to abort children with disabilities, where do they turn for support in choosing life?
The decision to choose life for a baby with disabilities is a lot easier than it was two decades ago. There are several reasons why welcoming a child into your family with a disability is not the heavy burden you might think it is. Are there challenges in raising a child with disabilities? Yes. Is it a challenge that is not worth taking on? Wholeheartedly, no.
Parents Can Choose Life For A Baby With Disabilities
Once parents get over the initial shock of a diagnosis in the womb, there are many considerations when you choose life for a baby with disabilities. Depending on the severity of the disability, accommodations may have to be thought about before the baby arrives. How parents can find support in deciding to raise a child with disabilities is easier than ever before. Once the proper supports are in place, the accommodation considerations get a lot easier.
Finding Parents Who Can Support You – Hard roads get a lot easier to walk down when you find people who have walked down them before. For this reason, finding peer support is so critical to helping parents choose life for a baby with disabilities. The Internet has provided many ways for parents who are preparing to raise a child with a disability to find the support they need to do so confidently. Online support groups, podcasts, Facebook groups, and websites are available to parents facing almost any disability. There is so much fear in the unknown. Parents who reach out to their peers for support find that this challenge is not impossible at all. These parents know what questions to ask, what places are good for help and what ones aren't. The ins and outs of Medicaid and Medicare, and which hospitals are best for which specialties for your child. The amount of valuable information peer groups is vast. Not to mention, they make for a strong shoulder to cry on when you want someone to show that they care. 
Ask The Right Questions Of Medical Professionals – If you are not feeling supported in choosing life for a baby with disabilities, maybe it is time to change your questions. Rephrasing things to let them know you have decided your decision is life for your baby will usually help them switch gears into finding the right help to support that decision. 
"If you aren't qualified to help, please refer us to someone who can?"
"Who do you know that you can refer us to for the baby's care?"
"Since we are not choosing to abort, how will you support us in our decision?
Since you and your baby are the patients, you have a right to seek the most qualified help you can to make the outcome the best it can be for both of you. If that person is not your current doctor, ask who would be better suited to take your case on. You can also ask for a second opinion to confirm the initial diagnosis for the baby before you make any rash decisions. Plenty of babies with diagnoses in utero have been born perfectly healthy. Don't make the mistake of thinking the first diagnosis is the right one. Even if the diagnosis is confirmed, you will have better information than just one. Chances are, a second opinion may yield some better suggestions on how to handle delivery and care than one.
Support For Parents Who Choose Life No Matter What
Parents and family members will always have their opinions about what you should do when facing a challenging pregnancy. What matters most is what you choose to do as the baby's parents. No one else is living with the decision to choose life for a baby with disabilities like you are. Today's medicine has made many advancements in dealing with all kinds of pediatric disabilities. The ability to enhance the quality of life for a child with a disability is immeasurable. No matter what, options and care plans will make this work for you, your baby, and your family.
If you would life support in choosing life for a baby with disabilities, your local pregnancy care center is ready to assist you with emotional, spiritual, and practical help. If you would like to talk to someone about choosing life for a baby with disabilities, reach out to us today for pregnancy counseling. We are here to support you.