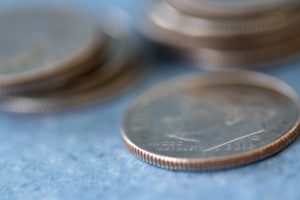 Faith-based non-profits are usually making things happen without state and federal funds. This is because they refuse to remove the faith base from how they help women who are contemplating abortion for their unborn children. While plenty of faith-based people support pro-life organizations, there are fewer of them who give regularly. All of us in the pro-life arena need to do what we can. That includes the need to support your local pregnancy center. How can one give to these life-saving places if you don't have the extra finances to do so? There are some great ways to support your local pregnancy center without spending a dime.
There are many things that your local pregnancy center does besides free pregnancy tests and ultrasounds. Tangible items are in great need for mothers near delivery or who need support to help with the costs of parenting a new baby. Even free stuff isn't free. Someone has to pay for it.
Support Your Local Pregnancy Center With A Fundraiser
One of the easiest ways to support your local pregnancy center without making one dime's worth of investment yourself is to organize a fundraiser. This is the best way for someone with contacts but not a lot of cash to make a big donation to anything. You have all the tools you need right at your fingertips to make it happen. With just a few pushes of buttons on your phone, you can have an award-winning fundraiser to support your local pregnancy center in no time flat.
Start A Facebook Fundraiser – Most non-profits have their Facebook pages set up to solicit donations online. This creates an opportunity for you to start your fundraiser online and send donations directly to your local pregnancy center. All you have to do is start one! Facebook makes it super easy to do. Go to Create A Post on Facebook. Facebook has a long menu of things you can do to add to your new post. Find Raise Money on the menu. Click on it. Facebook will tell you all you need to know about how to make your fundraiser post live. If your local pregnancy center doesn't have Facebook fundraiser capabilities, find out how they solicit donations online and make that link live in your post instead. You don't have to spend any money, just take the 5 minutes you need to set it up! 
Set Up A Fundraiser With Your Church – If you have the heart to support your local pregnancy center but are low on funds, you can have a fundraiser at your church! Work with your local pregnancy center to find out how they can help you do a fundraiser by involving your church. Your local pregnancy center will have a new church contact to partner with, and you will have the satisfaction of knowing you helped raise a lot of support for a great cause, without having to spend anything but your time. 
Make Your Birthday Party A Fundraiser – Having a birthday party soon? Why not make it a fundraiser? You can let your party guests know that instead of gifts, they can bring donation items like diapers, wipes, or baby clothes for you to donate to your local pregnancy center. Your guests will feel good about supporting a good cause, and you can feel great about forgoing gifts you don't need and provide tangible items to new mothers who could use your support instead. What better way to celebrate your birth than to help out with someone else's?
Use Your Own Social Media Accounts To Raise Awareness
If you don't want to do a fundraiser, how about just sharing social posts from your local pregnancy center to raise awareness for them? Most local pregnancy centers could use the help with spreading the word about what they do. You can help them have a greater impact in your community by sharing needs and fundraising events they post on your social media accounts. There is no monetary investment needed, and you will do a lot to help those in need by sharing social posts from your local pregnancy center.
There is a lot that you can do to support your local pregnancy center without spending a dime. All you need is a few minutes to spare to choose any one of these suggestions. Feel good about your pro-life position by standing tall to help support your local pregnancy center, even if you can't donate yourself. Partner with your local center today.