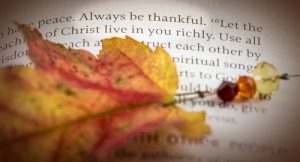 With 2020 has come much disappointment. This is especially true for children who don't understand the decisions adults are making in response to everything going on in the world today. Many times kids overhear their parents complaining about the decisions politicians are making, and how they feel about school year plans. It can leave kids feeling scared and uncertain about what the future holds for them. This is the best time of year for helping kids feel grateful. 
Thanksgiving is a time for us all to remember to be grateful for what we do have, rather than lament what we are lacking. If you are reading this, you have eyes that can see and a brain that can understand. Those are two marvelous things to be grateful for. Kids need to be reminded of what gratitude is. Maybe we all do this year. We put together some tips on how to help kids understand what gratitude is and how to practice it. Filling your heart with gratitude can change the point of view of nearly everyone. If we can focus on what's wrong, surely we can also fix our minds on what is good. It's good for kids to focus on the positive as a way of life.
Practical Ways For Helping Kids Feel Grateful
The best way to help kids understand gratitude is to help them find tangible ways to practice it. We could all use some practical ways to feel grateful, and helping kids feel grateful has amazing effects on the grownups in their lives. Here are some practical ways for helping kids feel grateful this Thanksgiving and holiday season. What is one you can start with your family today?
Write Notes To Neighbors – It's a simple thing, but we pass by our nice neighbors all the time. Sometimes they help us with things like getting the car started or helping carry something into the house for us. Kind neighbors are worth thanking. One practical way to thank a neighbor and help kids feel grateful for the kindness of others is to pick a neighbor they'd like to thank for what they've done for the family and make them a card for their generosity to the family. These notes cheer up unsuspecting neighbors and help kids feel good about letting others know they are appreciated.
Make A Gratitude List – As a family, you can make a gratitude list and remember all things that you are grateful for. Take a piece of paper and letter it from A to Z. For each letter, come up with something that the family is grateful for. For example, for A you might put Aunt Betty, and for D, our dog, Fuzzy, and so on. Don't stop until there is something for every letter. Post the list on the refrigerator to remind everyone in the house of all the good things they have in their lives. Helping kids feel grateful means pointing them to the things they have to celebrate.
Donate Items To Charities – Coming up with items to donate to charities doesn't have to be expensive. If you can, make food donations to the local food pantry. You can even give your kids a quarter to put in the Salvation Army kettle when you go to the grocery store. The little things they do to show compassion for others lift their spirits. It makes them realize they have a lot more than others do. If you are low on funds, find coats and other winter items the kids have outgrown, and donate them to the local family shelter. They'll feel great about helping kids in need, and you'll do your part in helping kids feel grateful.
Do A Grateful Round Table At Thanksgiving Dinner – An old celebrate tradition in some homes can be new in yours. Ask everyone who will be at your Thanksgiving table to write down one thing they are grateful for about everyone else in attendance. Before grace, begin with the youngest first and have them read their thoughts aloud so everyone can hear. Not only will your kids remember to be grateful for their loved ones, but the ones that hear what your children are grateful for about them will be lifted as well.
How To Feel Grateful When You Are In Need As A Family
It can be hard to focus on gratitude for families that are in need. Many families are doing without a lot of things this year. For those who need gifts of kindness, there are resources to help you get through this holiday season. Local churches and others are giving out donations of turkey dinners for families who do not have the resources to provide one on their own. Other charities are providing gifts for families that are not able to provide Christmas presents for their children.
Families in need do not have to sit without this holiday season. There are people who care about their circumstances and want to make the holiday season a little brighter. If you need clothing, diapers, formula, or anything else for your baby this season, please reach out to us with your needs.
May your days be merry in bright this season, and may you feel the peace of Jesus over your family every day this year and the next.