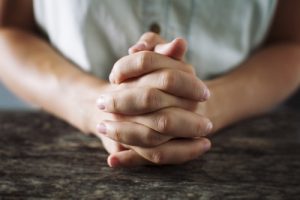 Pro-life groups dream of the day when Roe V. Wade is overturned and abortion is officially outlawed in the United States. The mere thought of this makes them beam with glee. But the reality of an America in a post-abortion world is a lot different than what pro-lifers envision. If abortion was outlawed today, what would it look like at your local pregnancy center tomorrow? 
Have you been to your local pregnancy center recently? If not, you should make an appointment to see it. You might not realize what the capabilities are for service at your local center.
If abortion was outlawed today, your local pregnancy center would be inundated with phone calls. Those kinds of phone calls would range from reporters seeking statements and comments to freaked out women who cannot obtain the abortion they planned on having. To be honest, your local pregnancy center would be completely overwhelmed with phone calls and people coming to the center for answers and direction.
Local Pregancy Centers Couldn't Function If Abortion Was Outlawed Today
In addition to the unbelievable onslaught of phone calls to your local pregnancy center, would come a total crisis on how to handle the demand. Your local pregnancy center is likely greatly understaffed with full-time employees. That means that most local pregnancy centers are relying on the kindness and passion of volunteers to fill in the gaps. The problem with heavily relying on volunteers, no matter how great they are, is you are at the mercy of their scheduling limitations. It wouldn't be fair to require that your volunteers work overtime to deal with the overwhelming that would come if abortion was outlawed today. Frankly, to say your local pregnancy center would be totally understaffed to deal with it would be the understatement of the century.
Let's talk about the physical resources needed to deal with the outlawing of abortion in America. Local pregnancy centers are mostly relying on donations to provide physical resources to help mothers and mothers-to-be. Faith-based local pregnancy centers in many states are unable to apply for government funding that would help them meet the needs of the women they serve in their centers. Local pregnancy resource centers rely on the charity of individuals, organizations, and churches. With so much limitation on access to physical goods to help women and their families, they'd quickly run out of physical resources to handle helping the dramatic increase of clients should there be a time when abortion is outlawed in America.
Help Local Pregnancy Centers Prepare For What You Are Praying For
If you are praying for abortion to be outlawed in America, the best thing to do is act in faith on your own prayers and get mobilized to help your local pregnancy center prepare for the unbelievable demand that will be placed on them the next day. Have you asked the Executive Director at your local pregnancy center what the financial deficit looks like this year? It is very likely your local pregnancy center is facing a lack of funding this year.
Many of the in-person fundraising that local pregnancy centers have every year to meet the financial demands of their organization didn't happen last year. This has created more urgent financial needs than ever before. If abortion was outlawed today, not only would there not be enough staff or resources, but your local pregnancy center wouldn't even be able to meet their financial needs now, never mind a dramatic increase. While you are praying for an end to abortion, pray for your local pregnancy center's fiscal deficit to be erased.
Have you thought about donating your time or talent to your local pregnancy center? There are many pro-life professionals who donate their talents to helping their local pregnancy center thrive. Are you a seasoned marketer? Offer your expertise. Do you do event planning? Offer to help with some creative ways to do fundraising events for them. Are you a great fundraiser? Offer to help raise funds for your local pregnancy center. Do you have great networking skills? Offer to connect your list of contacts with your local pregnancy center.
The list of things pro-lifers can do to help their local pregnancy center today and if abortion was outlawed today are endless. Contact your local pregnancy center today and ask them what ways you can help them achieve more in the fight for life.