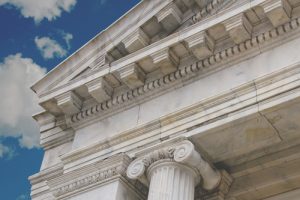 Changes to the budget are coming from the U.S. House this year, and it may be the kind of changes you don't like. The Hyde Amendment has been a long-standing pro-life bill that prevents U.S. taxpayers from having to pay for abortions they do not believe should be funded by the taxpaying citizens of America. This goes along with other pro-life legislation that is being ignored by the U.S. House to pave the way for tax-funding for elective abortions and forcing U.S. employers to cover abortions as part of their health insurance coverage, even if it goes against their conscience to do so.
This issue has been argued many times before. Pro-lifers, in general, are against any Federal tax monies that would be earmarked for elective abortions, or any other kind of abortions. Many have argued the points, from both sides of the aisle. No matter how you classify yourself, the majority of Americans do not want to fund elective abortions, whether they call themselves pro-choice or not. When it comes down to it, Americans might like the idea of choice, but when it comes to paying for it, they'd rather leave that up to the one deciding the future of their unborn baby to pay for it.
Even if this is not the cause for you to ruffle your feathers over, there is still plenty of reasons why you should care about the Hyde Amendment. We'll cover a few and let you decide if this is something you want to call your state representative over.
The Hyde Amendment Had Been Funded Since 1976
Before anyone gets their knickers in a knot over whether or not this means that pro-lifers are trying to get in the way of women having elective abortions by opposing this, the Hyde Amendment had been funded to provide pro-life relief to the women who need it since 1976. Meaning, abortion services and how they are paid for at the Federal level has been the way that it is for nearly 50 years!
Planned Parenthood alone reported 63.2 Million in revenue last year. Seems they are doing just fine finding the money to end the lives of unborn children without Federal tax dollars. No one is doing without because the Hyde Amendment has been funded. But to the women who rely on the Hyde Amendment funding to support them during their pregnancies, this is a huge blow to organizations that rely on their funding to help vulnerable women and their children. 
If we care about supporting vulnerable women and their children, no matter who you vote for, then the Hyde Amendment is something you should care about. Being pro-choice means supporting her choice, no matter what choice she makes. That means pro-choice groups should wholeheartedly want to see pro-life groups who support vulnerable women and their children funded, right? What choice is there if we are only funding one choice as a country?
The Hyde Amendment Has Been Supported By Both Sides
The Hyde Amendment is not a conservative Republican measure. For nearly five decades, it was supported by both sides of the House. This is not a partisan bill that is being forced on anyone. It has been largely supported on all fronts until now.
One must ask themselves why a bill that had bipartisan support for this long is now suddenly not the right move for the U.S. House? Why does the House feel as though it cannot be funded by Federal tax dollars anymore? Voters who do not support federal funding for elective abortions must ask themselves the deeper question here. What was funding it hurting anyone?
Most Pregnancy Care Centers Are Self-Funded Already
The Hyde Amendment is not a funnel of taxpayer dollars to pro-life groups. Most pregnancy care centers are self-funded because they are also faith-based. Faith-based groups, for the most part, cannot accept tax dollars because they identify as faith-based organizations. The idea that the Hyde Amendment was paying for faith-based groups to campaign against pro-abortion ideals is a falsehood.
Pregnancy care centers work very hard to fundraise all year, so they can cover the expenses of providing these kinds of services to vulnerable women and their families. Why shouldn't Planned Parenthood do the same? Most pregnancy care centers do not charge for their services to the women who seek their help. With millions of dollars in funding for marketing and fundraising, it seems that Planned Parenthood could do the same handily. Why do they need taxpayer dollars?
Where Is There Pregnancy Help That Matters In Connecticut?
ABC Womens' Center is a family support center for vulnerable women and their families. If you would like to find out more about what we do and how you can support ABC in providing free care and services to women in Connecticut, contact us today for more information about becoming a donor.