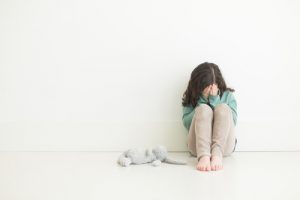 When the subject of pro-life comes up, people typically relate that to anti-abortion. Pro-life issues span several topics within the overarching theme of preserving life. Little is spoken on the topic of foster care. Foster care is a pro-life issue for many reasons. While it is not perfect, there are many good reasons that pro-lifers should get behind foster care more than they do.
When you think of foster care, what do you envision? For most, the term conjures up sad pictures of children who need homes. They think of the kinds of scenarios that come up for a child needing to be placed in foster care. Little positivity is ever linked to foster care. Perhaps if more pro-lifers got behind foster care and the children that require it, we could make it a better experience for everyone involved.
Foster Care Is A Pro-Life Issues Because Lives Are Involved
The simplest reason that pro-lifers need to get behind foster care on a wider scale is that if we believe that all life is sacred, then there are a lot of people in the foster care system who need to be reminded of that. No matter why you are dealing with the foster care system, needing to interact with a state agency around parenting is going to have a negative impact on your self-worth.
The trauma associated with interacting with the foster care system is real. Children who have been removed from their homes and the parents who have to face the state removing their children from their care has a lasting impact. As a pro-life community, this is our opportunity to support the individual family members who need our support. No parent ever aspires to have state authorities remove their child from their home. There are lots of reasons this may happen, but none of those reasons should make us decide these parents don't need help. If we choose life in every situation as a pro-life community, then we need to help these moms and dads choose their own lives first, so they can be ready to welcome their children back.
Children who enter the foster care system need a lot of love and support. Foster families are doing the heavy lifting when it comes to filling in the gaps for these children. They are often raising children of their own when they welcome a foster child into the fold. Foster children come with trauma. Children who endure childhood trauma, sometimes quite severe, may display their fears in a variety of ways. Helping foster families help children in their care is another way the pro-life community can include foster care as part of their pro-life support. Respite care is desperately needed for foster families. What can we as a pro-life community do to help?
Children In Foster Care Need Your Encouragement
Many children in foster care come with real needs. Suitcases and school supplies are just two of the most common things that children in foster care need. They need to know they are cared for and loved just like any other child. In what ways does your church care for the foster families and children in their care? 
Some children in foster care are awaiting forever homes through adoption. This is one main reason that foster care is a pro-life issue. Helping children in foster care find their forever family is a perfect cause for pro-life groups to pick up. Many churches have members who have adopted children from foster care. What is your church doing to support them as a family?
In the pro-life community, there is nothing more valuable than life. Helping others who have forgotten their value is what we should be about. God puts people on many divine assignments. For families who adopt through foster care, being supported by the church family on the journey goes a long way to healing and wholeness as a family.
Adoption Is Love No Matter How It Happens
The pro-life community embraces adoption as part of choosing life for the unborn. Adoption through foster care is no less. What can we do for the adoption community if we embrace all adoption stories? 
Love reaches far and wide. Love makes a difference. Love is willing to suffer for the greater good. Love endures all things. Love hopes all things. Adoption is love, no matter what. The message of adoption must always include love, no matter how a child comes to a family. Pro-life is pro-love. That is why foster care is a pro-life issue. Sometimes parents need a little help with parenting skills when it comes to welcoming a new child into the home. Parenting classes can be the help that foster-to-adopt parents need to feel more confidant in parenting. If you would like more information on parenting support, contact us today for more information on our parenting courses.