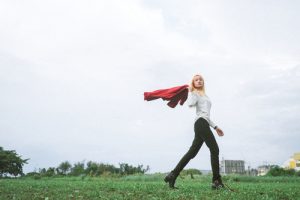 Pregnancy resource centers have been around for decades. And while this life-saving work has been in the trenches for so long, the way they help women who are dealing with an unintended pregnancy has changed significantly. A good portion of pregnancy resource centers offer ultrasounds, and some even offer healthcare services. This change in help has impacted how we see help from pregnancy resource centers. It has also changed how Planned Parenthood and the like deal with their opposition to what they sell as healthcare.
With more help from pregnancy resource centers comes challenges. More help means more money is needed to meet demanding budgets and increased salaries for skilled workers. In a simpler time, all that was needed was durable goods for babies and expectant mothers. Now, specialized services help and bring increased considerations all at the same time.
Pregnancy resource centers seem to always be promoting fundraisers to meet the demands of their work. Many donors and partners are left asking themselves, "Is all this working?" Donors and partners want to know not just that their money is going to a good cause, but why their money is causing good to happen. What is coming out of all of this? Are pregnancy resource centers working in the fight for life?
Pregnancy Resource Centers Can Measure Their Success
It is one thing to say, "We are making an impact." The question posed to that statement should be, "Can you prove it?" What can we point to that shows that pregnancy resource centers are making a positive impact on their communities?
Numbers never lie. Pregnancy resource centers bear the tedious burden of showing the numbers to prove to their donors and partners that their work is making a difference. Lives saved and moms supported equal money well spent to a donor. That is where the numbers come in. The numbers should look like this:
Percentage of women who come in vs. how many choose life
Women who came for appointments vs. how many continued with services
The number of ultrasounds divided by women who choose life afterward
How many women had abortion appointments but chose life instead
Total cost per woman for services equals average cost of saving a life
These are all important considerations that help donors and partners understand the impact that pregnancy resource centers have on their communities and the lives of those to be born into those communities. It also lets the Board of Directors know what needs to be looked at if the numbers are not meeting the industry averages published by organizations like Heartbeat International and CareNet.
These Centers Work Because Their Patients Say So
What is the greatest indicator of success for pregnancy resource centers? The testimonials from their patients. What better way to measure success than to include the feedback from past patients and current clients? While the anti-abortion movement continues to throw shade on the work done at pregnancy resource centers, the women pregnancy resource centers serve largely disagree with their position. How do you measure the value of a story told by a mother who had an appointment at an abortion clinic but chose life after meeting with pregnancy resource center workers while she holds her young child close to her?
Women choose life when they understand that fear of the future is not a reason to have an abortion. We always awfulize things when we worry about them. Most of our fears about the future never come to pass. Helping these frightened women understand that fear does not equal outcome makes the most impact on helping them choose life.
What makes pregnancy resource centers work so well? They take the time. It takes time to get someone out of panic mode so they can logically deal with their situation. It takes time to listen to fears and uncertainty to know how to help someone. It takes time to continue to meet with women choosing life so they can keep choosing life, even when no one is supporting them in their family, and they are worried about paying the bills. Time well spent, plus money well used equals a fruitful life for the women who choose life and their children.
Help Pregnancy Resource Centers Keep Working
There are no pregnancy resource centers if you do not get involved with your time, talent, and financial resources. Real money is needed to meet the budgets that keep these vital organizations open. If you would like to partner with a pregnancy resource center like ABC Women's Center, contact us today to find out how you can get involved. Pregnancy resource centers are working because of people like you. d