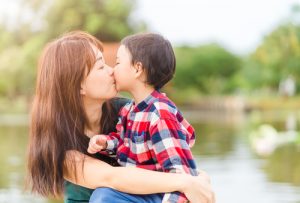 The installation of a wholly democratic party majority leaves Pro-Lifers feeling cold. The progress made in the fight for life in the last four years is in danger of being undone quickly. It leaves the question hanging as to where this puts the Pro-Life movement with so much opposition. The answer is what it has always been. Pro-Life needs to be Pro-Woman. 
The fight for life has always been squarely dependent on the woman choosing life. No laws today exist that demand a woman facing an unplanned pregnancy be prevented from choosing life. With that in mind, the war on life starts with the woman's decision and nowhere else. Roe V. Wade removed a man's ability to weigh in on her decision. The coming administration will make it more convenient for a woman to choose to end her child's life, regardless of gestation. Pro-Life needs to be Pro-Woman because it is she we are fighting for first. 
Pro-Life Needs To Be Pro-Woman Because Without Her We Don't Have A Cause
Ironically, we focus so much on saving the baby inside the woman and less on saving the mother who carries them to birth. Why is this? What is about her that we don't want to discuss when we talk about the right to life? Her life hangs as much in the balance as the child she carries doesn't it? While it is true, most abortions end in the child dying and less likely that the mother will die, where does choosing abortion leave her life?
Post-abortion trauma is a reality for many women who have chosen that path for their unplanned pregnancy. Unfortunately, you won't hear that lifelong side effect being talked about with potential clients at an abortion clinic. Since abortion clinics do not provide post-abortion grief and trauma counseling, for the most part, where does this leave the woman who chose abortion instead of life? She languishes in the repercussions of her decision unless she finds a post-abortive healing support group at that local pregnancy center or church. Pro-Life needs to be Pro-Woman because we are usually the ones dealing with the after-effects of abortions in the first place. 
We Must Meet Her In The Places Where Abortion Clinics Fail
We can prevent more post-abortion trauma from happening if we get to the woman making the decision sooner and with more compassion and understanding than we do now. Creating more focus on her and helping her understand that we are in this decision with her for the long haul will go much further than just focusing on her unborn child. All choices have consequences, but the better choices involve willing people who want to help her through it. We are not just helping her make the choices we want her to make. We are saving her life from unexpected grief and possible medical issues.
Women who choose life need Pro-Life to do more to support their decision than we do now. Women's resource centers carry a heavy burden of creating space for emotional and spiritual support and providing resources that state funding does not. If we intend to save more lives and help more women choose life then we should expect the needs of women and their children to grow. If we want to do more for life, we have to provide necessary resources so choosing life looks like a better solution.
How Pro-Life Can Do More To Be Pro-Woman Today
If Pro-Life groups and resource centers want to be more Pro-Woman than they are today, they need to change their marketing strategy. Women making decisions about unplanned pregnancies need to see these organizations as better resources than they do now. We must understand this problem from a more holistic viewpoint. Women's resource centers need to function more as family resource centers because that is ultimately what they end up doing long-term. 
Helping a woman choosing life understand she has a partner in her choice for life, and not just an ally during her pregnancy, will make the choice for life a whole lot more palatable. No doubt, changing this strategy will create more demand. Pro-Life needs to be Pro-Woman by committing to donating a whole lot more time and money to pregnancy resource centers than it does now. Why do we commit to being more Pro-Woman than ever before? Because with a Pro-Abortion administration coming in, she has never needed us more.